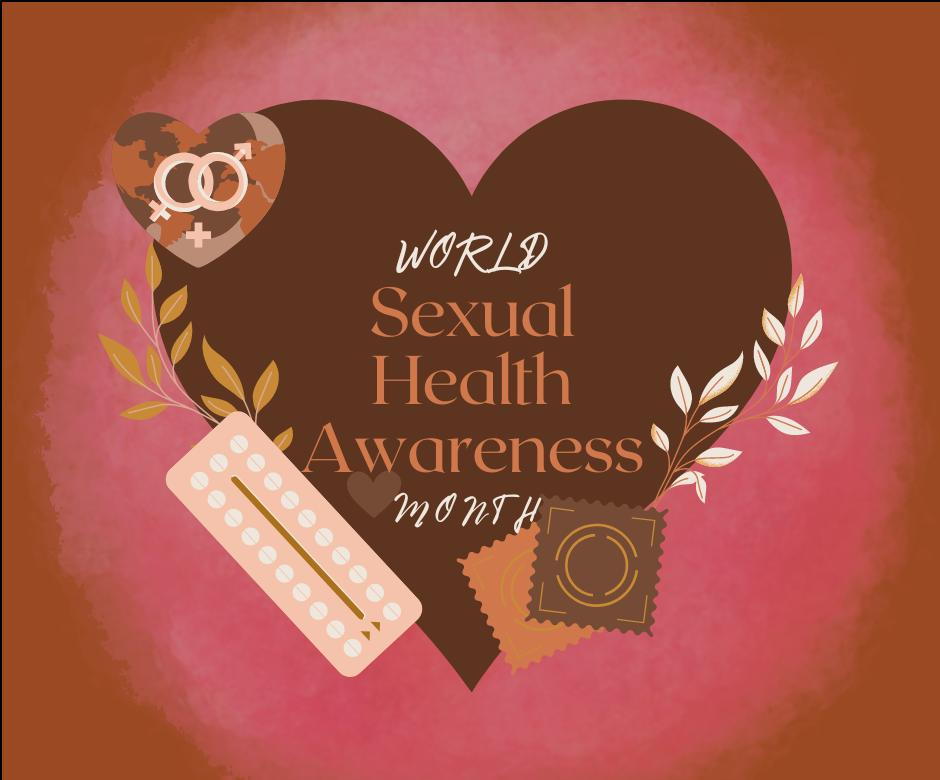 September is here and we are taking some time to observe Sexual Health Awareness Month because Sex Isn't Supposed to Hurt!  
We take pride in our role as providers and educators in supporting our clients with increasing sexual pleasure and intimacy.  Sexual health seems to carry a stigma just like mental health and we want to normalize conversations around these conditions between providers, partners, family, and friends.  While sexual health includes many factors and affects everyone; this blog is a good starting point to learn more about painful vaginal sex and how to have a satisfying and pain free sex life. 
Painful Sex
While painful sex has become more acceptable to discuss, studies show that a vast majority of women do not receive a comprehensive evaluation and appropriate treatment plan.  According to The Association of Obstetricians and Gynecologists, about 3 out of 4 women experience pain during sex during their lifetime.  For some, pain during sex may be temporary and for others the pain may be long-term.  Pain may be felt in your vulva (area surrounding the opening of your vagina), inside of your vagina, the perineum, lower back, or pelvis.  Pain experienced during sex (Dyspareunia), can be caused by physical or psychological problems.
Physical Health + Sex
Vaginismus – Tightening of the muscles at the opening of the vagina and may cause pain when trying to have sexual intercourse.   Vaginismus can be treated with different forms of therapy.
Vaginitis – Inflammation of the vagina and can be caused by yeast or bacterial infection. Symptoms include discharge, itching, and burning of the vagina and vulva and can be treated with medications.
Vulvodynia – Pain disorder that affects the vulva.  There are many treatments available including self-care, medications, and surgeries.
Childbirth – Tears in the perineum or having an episiotomy during childbirth may result in pain that lasts for several months.  Treatments include physical therapy, medication, and surgery.
Other – Hormonal changes, Cysts, Endometriosis, Fibroids, Pelvic Inflammatory Disease (PID), Sexually Transmitted Infections (STI), and Irritable Bowel Syndrome (IBS)
Mental Health + Sex
This is a reminder that your brain is your biggest sex organ.  If you've experienced trauma, it takes trauma work with a trained therapist and utilizing self-talk to remind yourself that you are not in danger and to release vaginal tightening. 
Stress, fatigue, fear, embarrassment, negative body-image, and shame about having sex may make it hard to relax your body and arousal becomes difficult and may result in pain.
Common relationship problems such as communication and mismatch levels of sexual desire may interfere with arousal and sexual response.
Your partner's sexual problem may cause anxiety around sex.  For example, their use of medications, erectile dysfunction, and delayed ejaculation can lead to long, painful sex.
What to Do (and not do)!
Do not ignore what your body is trying to tell you.  It is important to rule out any medical issues or gynecological conditions that could be causing pain.  Consulting with a sexual health provider is important for finding the cause of the problem and getting appropriate treatment. 
If you experience pain, unusual discharge, itching, or soreness around your genitals; treatment for infections may be recommended by a medical provider.
Use a lubricant for vaginal dryness.  Water-based lubricants are recommended if you experience vaginal irritation or sensitivity.  Silicone-based lubricants lasts longer and are more slippery. Oil-based products can damage the condom and may them ineffective.
Avoid use of products that may cause an allergic reaction or irritation around your genitals.
Make time for sex! Set aside time when you and your partner can focus on pleasure.
Focus on sexual activities that do not cause pain.  Enjoy oral sex and solo and mutual masturbation.
Communicate, communicate, communicate!! Tell your partner that you feel pain and what is pleasurable.
Increase physical intimacy like nonsexual activities like massage, showering together, and yes, it's okay to make out with your partner!
Consult with a Pelvic Floor Physical Therapist may conduct a comprehensive exam, discuss your medical and sexual history, and recommend tools and techniques to alleviate pain.
Work with a trained Sex Therapist may help you work through any emotional or mental health reason contributing to sexual pain including Vaginismus.
Click here to schedule a consultation.
Resources
Intimate Rose Women's Health Products – award winning dilators, kegel exercise weights, pelvic wands, and supplements.  Receive $5 off with the link below.
https://www.IntimateRose.com/KAMISHA
International Society for the Study of Women's Sexual Health
American Association of Sexuality Educators, Counselors, and Therapists
Sexual Medicine Society of North America, Inc.
https://www.smsna.org/patients